---
Congratulation to our 2023 winner, Riga Grubis! Riga attended West Valley High School and now plans to attend Willamette University in Oregon.
Daniel Abramowicz
West Valley High School
Carmen Sonnek
Lathrop High School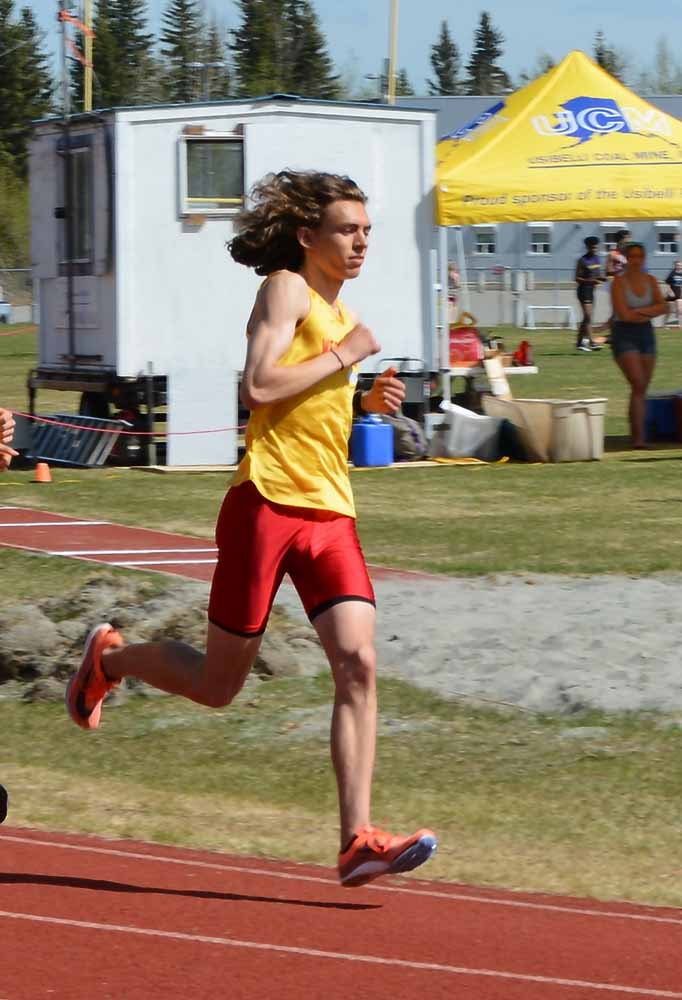 Ava Jelenik
West Valley High School
Rahab Porter 
Lathrop High School 
Erin Hendricks
Monroe Catholic High School
Madlyn Leslie
Monroe Catholic High School
Dakota Brannan
Ben Eielson High School
Samantha Starks
West Valley High School
Paula Kothe Midnight Sun Run Scholarship
Paula Kothe's dedication to The Midnight Sun Run was recognized in the spring of 2015 when the board of directors named the annual athletic scholarship The Paula Kothe Midnight Sun Run Scholarship Awards to honor her devotion to this annual evening event in Fairbanks. The Paula Kothe Midnight Sun Run Scholarship Awards now honor her memory as Paula Kothe died on May 24, 2015 prior to the race's 33rd year.
Each year, the Midnight Sun Run Board awards scholarships to high school seniors who have obtained an optimum balance between their academic and athletic achievements, and plan to pursue higher education. Winners of the scholarships are announced at the Midnight Sun Run Finish Line ceremonies on Race Day at Pioneer Park.
A member of the board of directors of the Midnight Sun Run for many years, Paula Kothe was intimately involved with all details of this uniquely Alaskan race for over 30 years, which to her was the ultimate celebration. Whether it was race-day registration or passing out T-shirts, rain or shine, she played a primary role in ensuring that thousands of runners and walkers were included in the party and had a fun time. Through her leadership this event has seen growth in many areas, from a "fun run only" to a competitive race for serious runners, yet it remains a family-friendly fun event with runners in creative costumes and stroller moms, including individuals of all ages and all abilities.
Through her contributions to this event, Paula Kothe made a difference in our community. The legacy of her dedication will continue through the accomplishments of young athletes supported by this race. The Midnight Sun Run is produced by Fairbanks Resource Agency. Midnight Sun Run and Fairbanks Resource Agency are 501(c)3 nonprofit organizations. More information about the Midnight Sun Run and the scholarship can be found on the Midnight Sun Run and FRA-Scholarship Program.
Donations to the Paula Kothe Midnight Sun Run Scholarship Awards can be made in one of the following ways:
MSR Race Registration online: When you register online, simply include your donation amount in the registration process.
By Mail: Send your donation check payable to: Paula Kothe Midnight Sun Run Scholarship c/o Fairbanks Resource Agency 805 Airport Way, Fairbanks, AK 99701